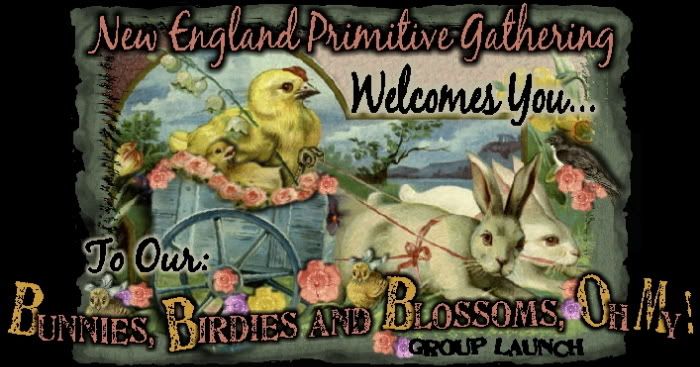 It's time for another NEPG Group launch!! New England Primitive Gathering is a wonderful ebay group that i am in. We are in the middle of our second monthly group launch. If you don't know what a launch is.... it's when the group picks a theme and everyone in the group creates something that fits the theme. For March the theme is Bunnies, Birdies and Blossoms, Oh My!
Here is my contribution to the launch this month.
If you would like to see the other ladies offerings just click on the banner above. And as always you can click on my photo to go get to my ebay auction.